"DARK CLOUDS OVER PARADISE" – exhibition at giraffentoast gallery in hamburg
My exhibition at the Hamburg based Giraffentoast Gallery, has its focus on new paintings I made in the year 2022. I work with organic colour fields and bright colours.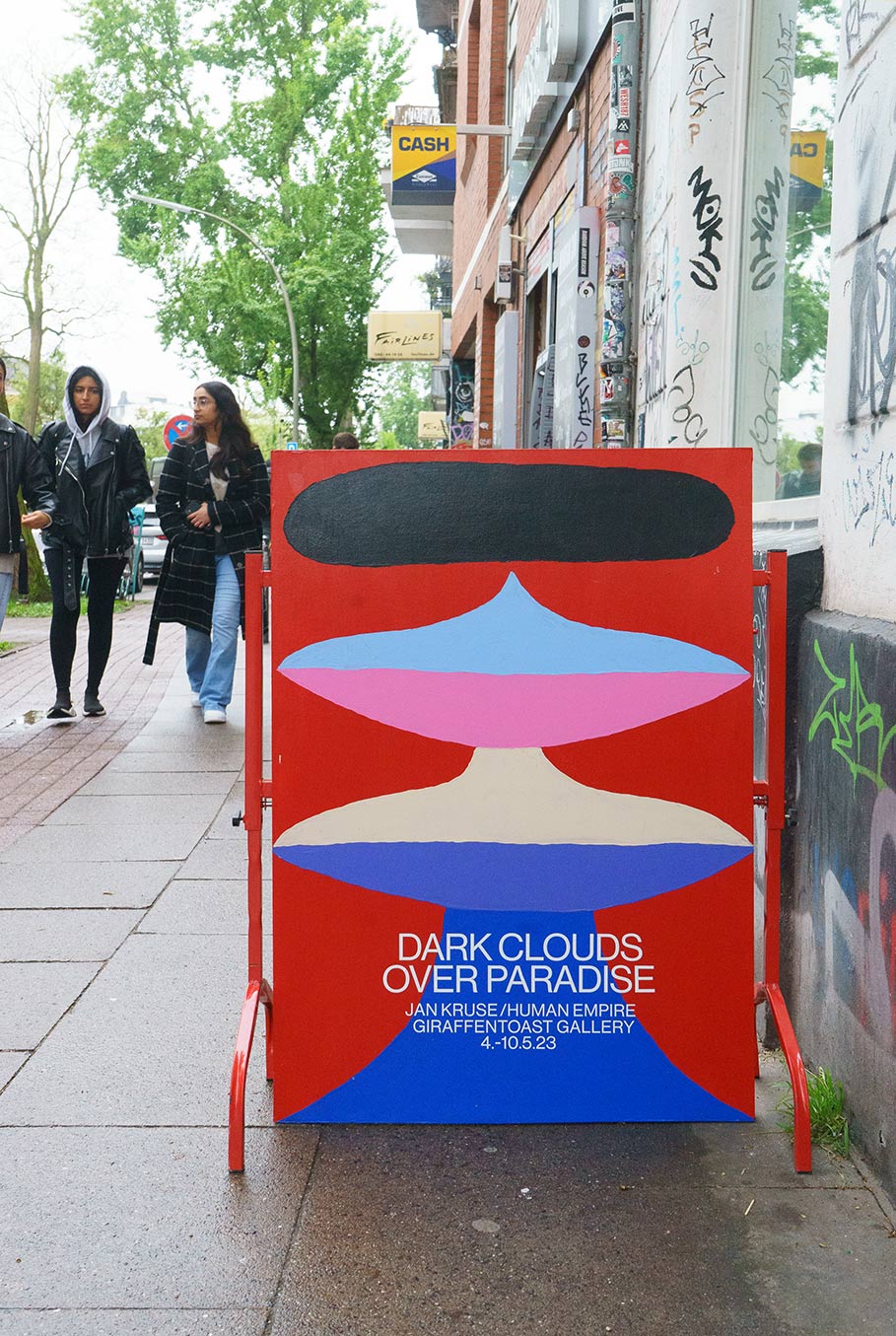 While painting the artworks of the exhibition I often thought about the problems we (and planet Earth) have had in 2022.

Behind the curtain there is much contempt, racism and incomprehension among the many social bubbles. Dark clouds are gathering and looming depressingly overhead.
Organic color surfaces form shapes that are reminiscent of figures, people, plants, but are not explicitly intended as such.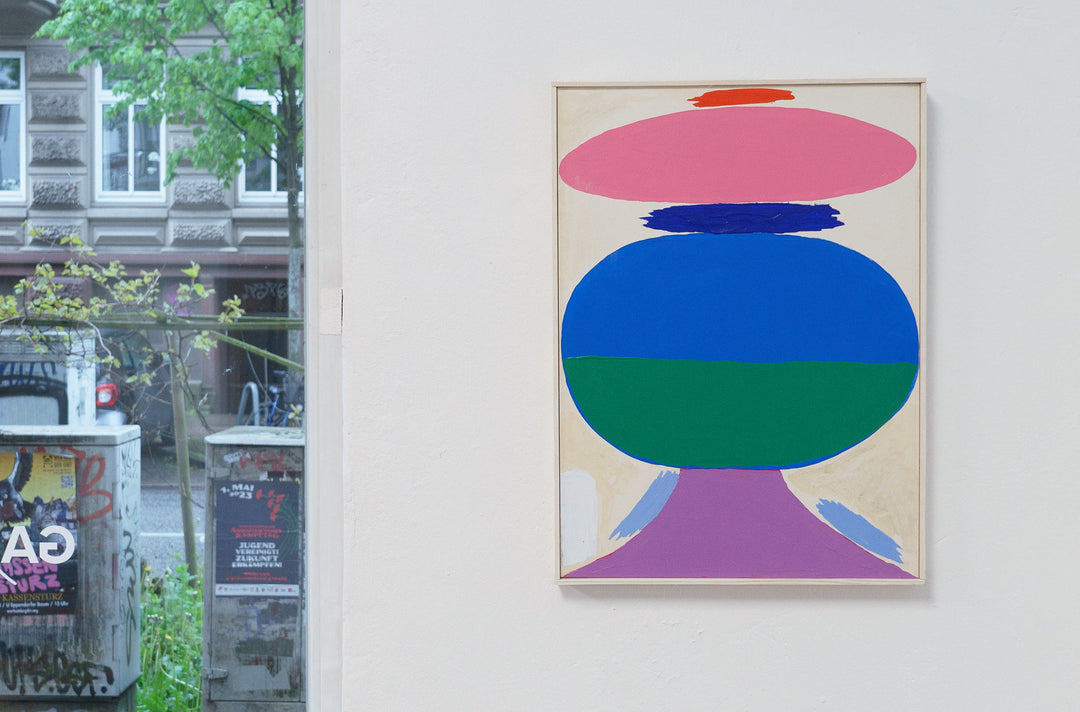 The "statue-pictures" are composed of modular shapes that form a figure resembling a tree.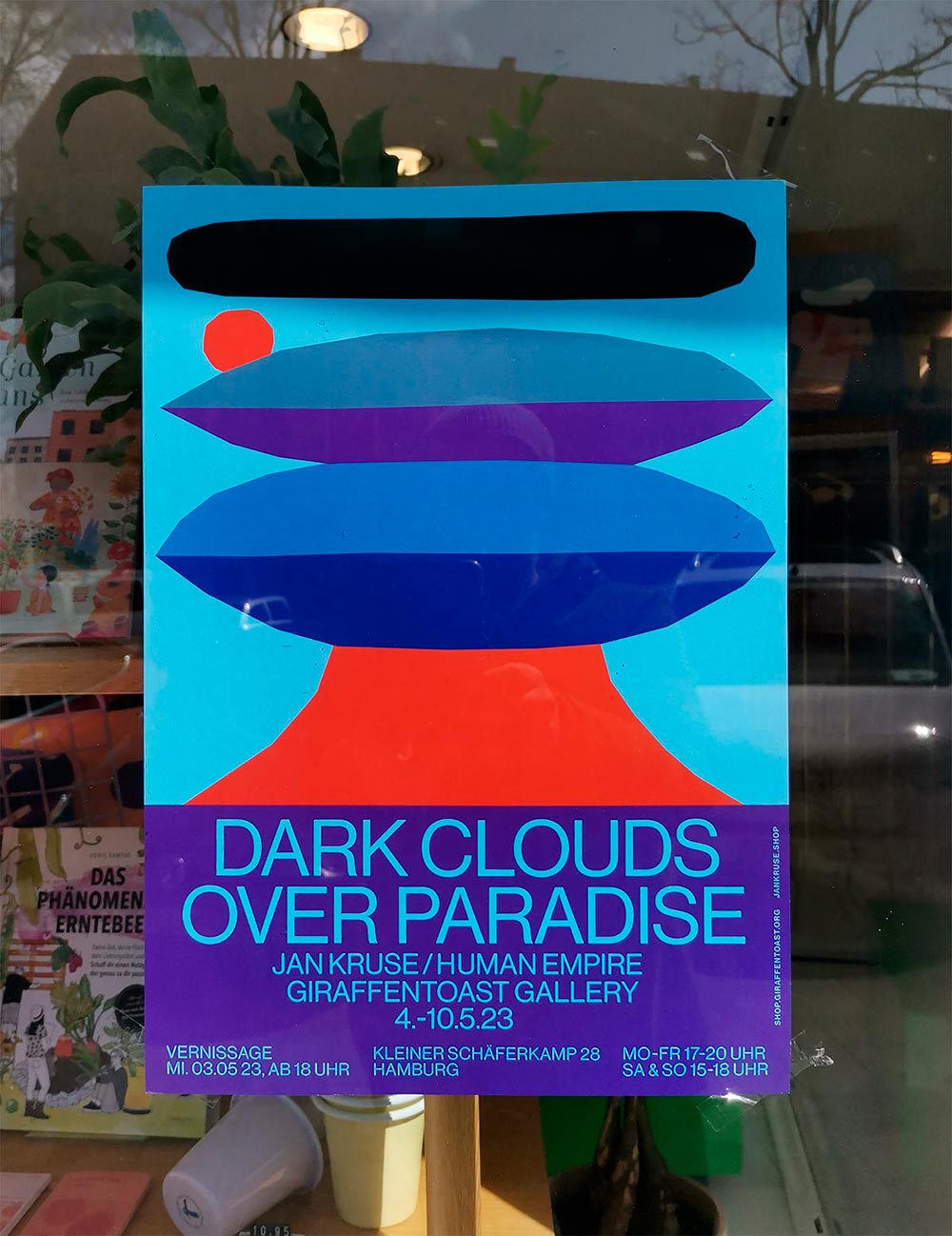 I combined the "bubble painting" with irritating texts, which bring the dark, confusing or irritating aspects to my art.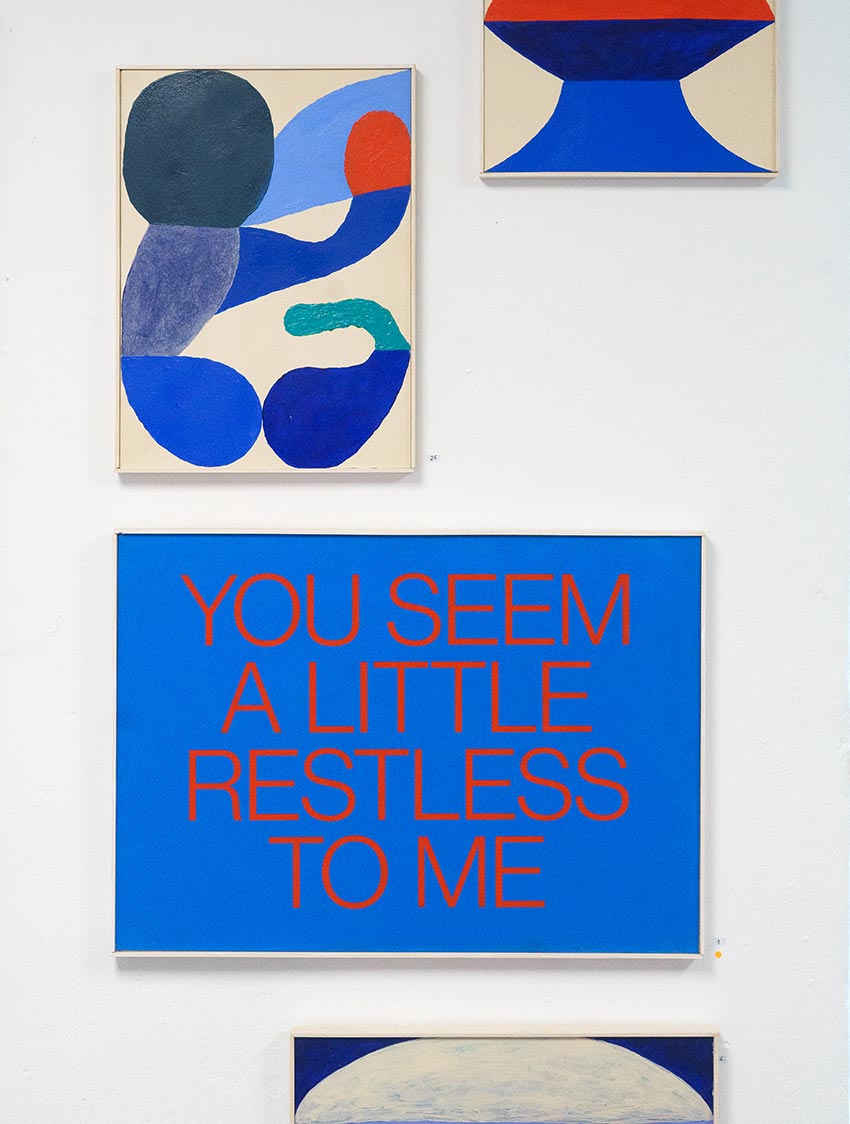 And big, beautiful imagery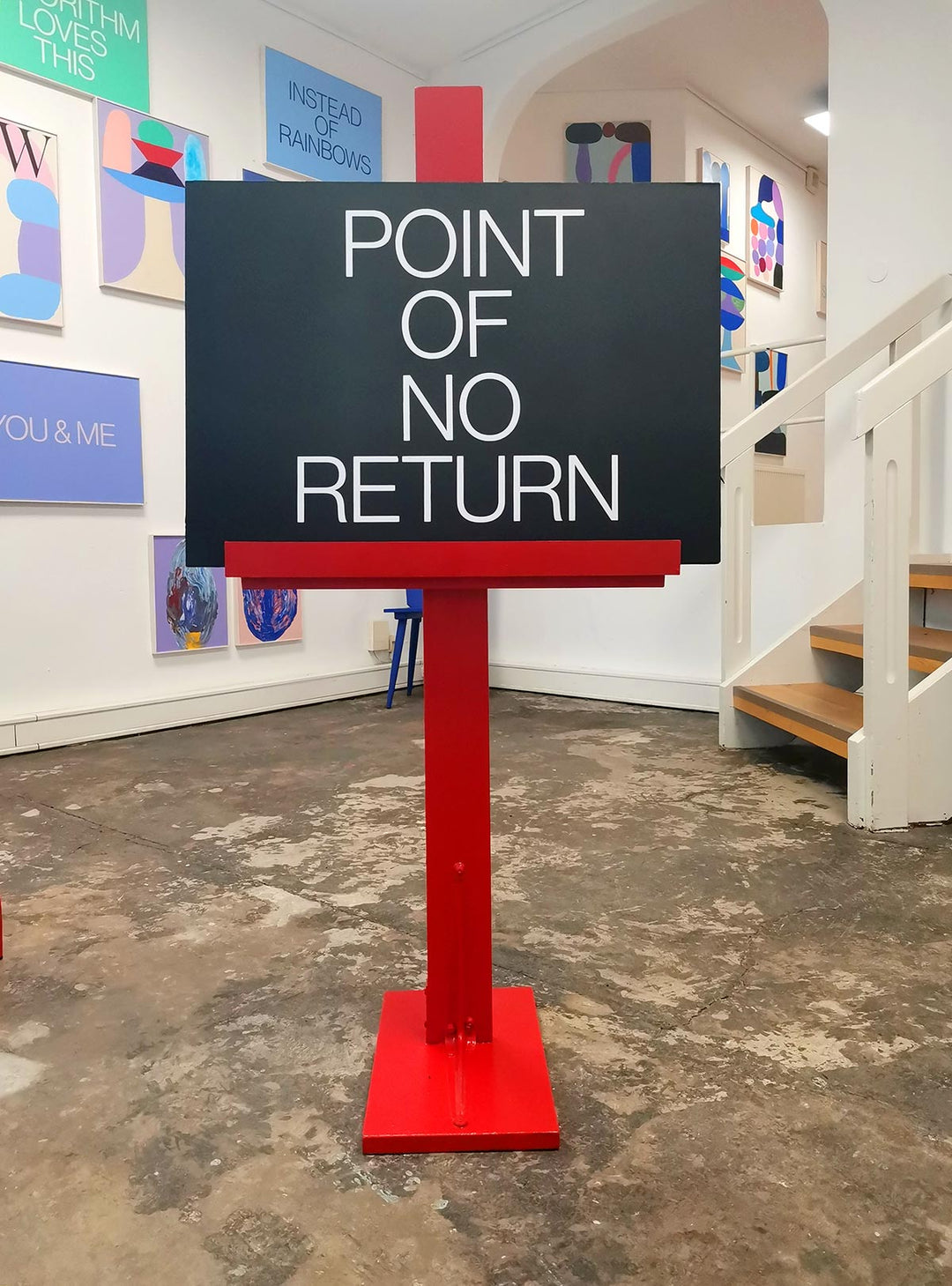 We are at a point of no return.
Giraffentoast Gallery visited me in my studio before the exhibition and made an interview (in german).